Chilcot inquiry witness claims government is trying to suppress embarrassing testimony about case for Iraq invasion
Jamie Doward, The Observer/UK, July 25, 2010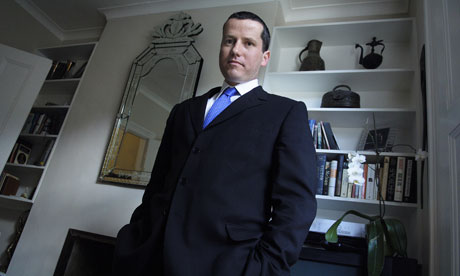 Carne Ross, former diplomat and Chilcot inquiry witness. Photograph: Sarah LeeA key witness to the Chilcot inquiry into the
Iraq
war has accused Whitehall of trying to silence embarrassing testimony undermining the case for the invasion.
In today's Observer, Carne Ross, the UK's Iraq expert at the UN between 1997 and 2002, writes that the inquiry is being prevented by "deep state" forces from establishing the government's true motivation for invading Iraq.
Ross, who appeared before the inquiry this month, says he was not provided with key documents relevant to his testimony and was warned by officials not to refer to an internal Foreign Office memo that contradicted the government's public case for war.