The WikiLeaks avalanche has exposed floundering imperial rule to scrutiny – and its reliance on dictatorship and deceit
Seumas Milne, The Guardian, Dec 1, 2010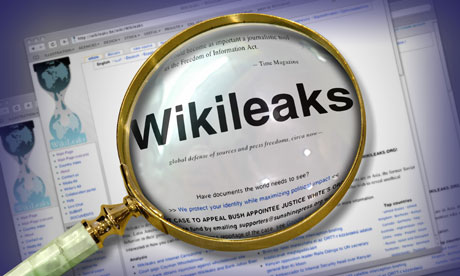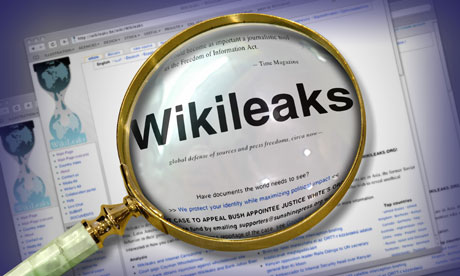 WikiLeaks' disclosure of 250,000 US embassy cables have exposed an overstretched imperial system at work. Photograph: WikiLeaks
Official America's reaction to the
largest leak of confidential government files
in history is tipping over towards derangement. What the White House initially denounced as a life-threatening "criminal" act and Hillary Clinton branded an "attack on the international community" has been taken a menacing stage further by the newly emboldened Republican right.
WikiLeaks' release of 250,000 United States embassy cables – shared with the Guardian and other international newspapers – was an act of terrorism, congressman Peter King declared. Sarah Palin called for its founder Julian Assange to be hunted down as an "
anti-American operative with blood on his hands
", while former presidential candidate
Mike Huckabee
has demanded that whoever leaked the files should be executed for treason.
Not much truck with freedom of information, then, in the land of the free. In reality, most of the leaked material is fairly low-level diplomatic gossip, which naturally reflects the US government's view of the world, and crucially doesn't include reports with the highest security classification.
When it comes to actual criminality and blood, nothing quite matches WikiLeaks' earlier revelations about the wars in Iraq and Afghanistan, with their chilling records of US collusion with industrial-scale torture and death squads, and killings of Afghan civilians by rampaging Nato troops.
Continues >>