Deputy head of human rights organisation, who became ill after being detained by security officials, convicted by court in Tehran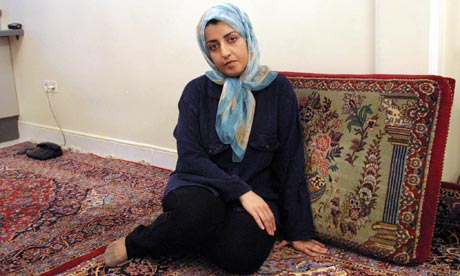 Iranian peace activist Narges Mohammadi at her home in Tehran in 2001. Photograph: Behrouz Mehri/AFP/Getty Images
A prominent Iranian
human rights
activist who was taken seriously ill after being detained by the authorities has been sentenced to 11 years in jail.
Narges Mohammadi, 39, the deputy head of
Iran
's Defenders of Human Rights Centre (DHRC), a rights organisation presided over by the Nobel peace laureate Shirin Ebadi, was picked up last year by security officials who raided her house in middle of the night without a warrant for her arrest.
She was taken to Tehran's Evin prison where she was kept in solitary confinement but was released after a month and taken to hospital.
Continues >>