Address to Jewish Group Claims Policy Disagreements Can Never Break Ties
by Jason Ditz,
Antiwar.com
, November 09, 2010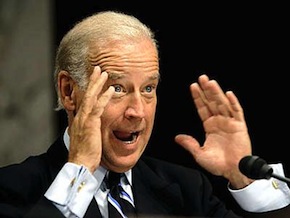 Speaking today at the Jewish Federations of North America meeting, US Vice President Joe Biden vowed eternal support for the Israeli government, insisting US support for the nation would continue no matter what Israel does "forever."
"The ties between our two countries are literally unbreakable" insisted Biden, adding that policy disagreements with the far-right government will never be "fundamental" and will never have any affect on ties. Biden insists President Obama "feels exactly the same way."
The comments were largely in keeping with a number of top US officials over the past few decades who have pledged eternal fealty to Israel regardless of the relative merits of that government's position on any given issue. Biden's position is therefore a politically safe one, but is it an obsolete one?
Continues >>