Testimonies posted on YouTube by campaign group describe routine harassment and humiliation of Palestinian civilians
Harriet Sherwood
in Jerusalem,
The Guardian
, May 16, 2011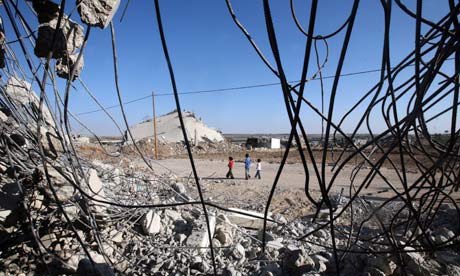 Campaign group Breaking the Silence has met with a hostile response from Israel, especially after it published testimony by soldiers who took part in the war on Gaza in 2008-09. Photograph: Ali Ali/EPA
Transgressions by the Israeli army in the occupied
Palestinian territories
will be disclosed by a group of former soldiers in an internet campaign aimed at raising public awareness of military violations.
Video testimonies by around two dozen ex-soldiers
– some of whom are identifying themselves for the first time – will be posted on YouTube. The campaign by
Breaking the Silence
, an organisation of former soldiers committed to speaking out on military practices, launches with English subtitles on Monday.
Continues >>