Letter reveals former PM was aware of guidance to UK agents
Ian Cobain, The Guardian/UK, July 18, 2010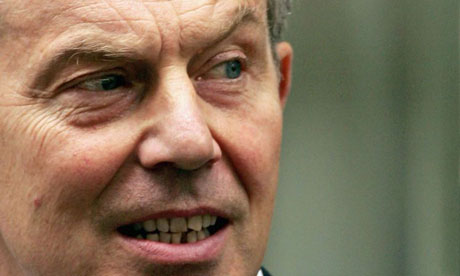 Tony Blair: it remains unclear what he knew of the policy's consequences. Photograph: Scott Barbour/Getty
Tony Blair was aware of the ­existence of a secret interrogation policy which ­effectively led to British citizens, and others, being ­tortured during ­counter-terrorism investigations, the Guardian can reveal.
The policy, devised in the aftermath of the September 11 attacks, offered ­guidance to MI5 and MI6 officers ­questioning detainees in Afghanistan who they knew were being mistreated by the US military.
British intelligence officers were given written instructions that they could not "be seen to condone" torture and that they must not "engage in any activity yourself that involves inhumane or degrading treatment of prisoners".